Haiguang lighting provide a venue for armed training base in Dongguan Mayong Town
2014-09-12 09:30:49
Introduction
Haiguang lighting provide a venue for armed training base in Dongguan Mayong Town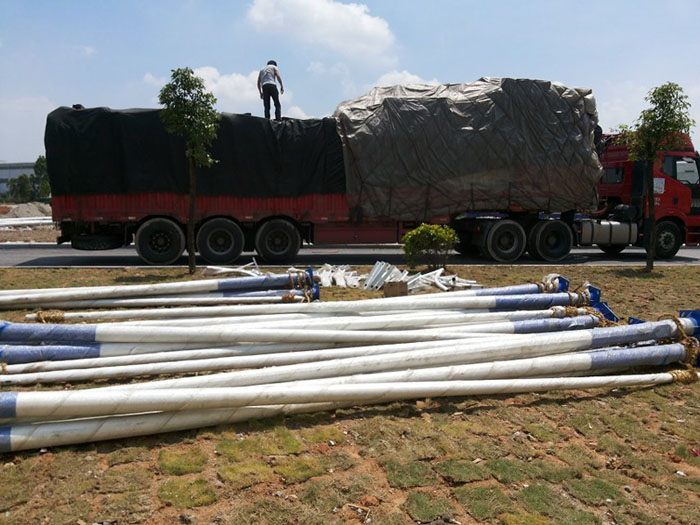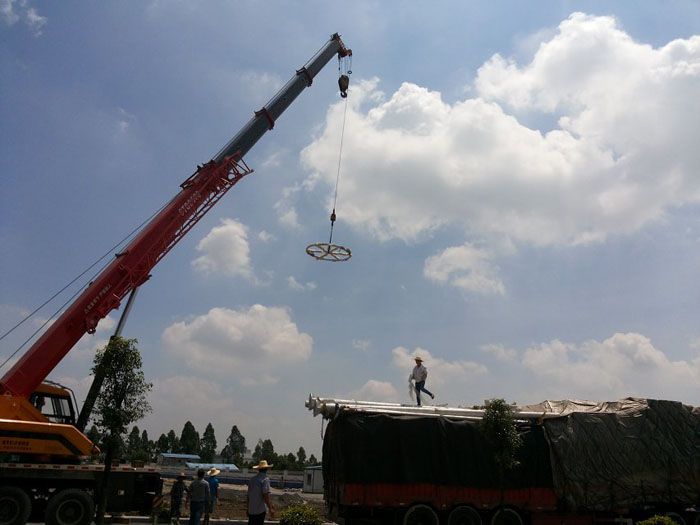 Solution:
HGGGD-004 pole



Pole Product description:
*
Q235 high quality steel poles by using molding for pyramid-shaped plug-in steel;
*
Medallions skeleton is made of high quality steel;
*
Light body through internal and external hot-dip zinc processing, surface coating fluorocarbon;
*
Light source 250W, 400W, 1000W high pressure sodium or metal halide lamp;
*
Shades of glass or PMMA, high purity reflector green plate, fasteners are stainless steel.;
*
Lighting Protection class: IP65;
*
Electrical box protection class: IP44.

Pole Features:
*
Handsome in appearance, has a strong decorative;
*
Lighting area, good lighting effects;
*
Electric / manual lift system easy to operate, Medallions;
*
Medallions rose after working position, can Medallions automatic off, hook, wire rope unloading;
*
Illumination control points with manual, time control and microcomputer control.

Pole Scope:
City squares, railway stations, docks, garages, roads, stadiums, flyovers and so on.
Solution two:
HGDLD-006 road lights
Product Code: HGDLD-006
Product Name: HGDLD-006
Road lights
Power: 150W ~ 600W
Source: metal halide, high pressure sodium lamp, lamp, LED
Category: Road lamp series
Adaptation places: national, provincial, highways, villas, factory, city streets.

Street light Material:
*
Lampposts using Q235 steel panel from the system;
*
Lighting for aluminum products, surface polyester spray, 5mm tempered glass, waterproof seal;
*
Exposed fasteners screws, nuts of stainless steel;
*
Light vivo hot galvanized anti-corrosion treatment, light surface spray quality outdoor fluorocarbon.

Street light technical parameters:
*
Pole Applicable height: 6-12 m;
*
Street light head mounting diameter: 60-70mm;
*
Lighting Protection class: IP65;
*
Power Pole height can be equipped in accordance with: 150W, 250W, 400W, 600W;
*
Light source can be used HPS / MH / LED / lamp.